Do Your Fundraising Stories Give Away the Ending?
In your donor appeals, your endings are so important!
A misplaced story ending means your appeal might not end well.
Here's an except from page one of a pretty typical appeal letter story.
It's a terribly sad story of a boy named Ian who has nightmares of a parent killing him. Just awful...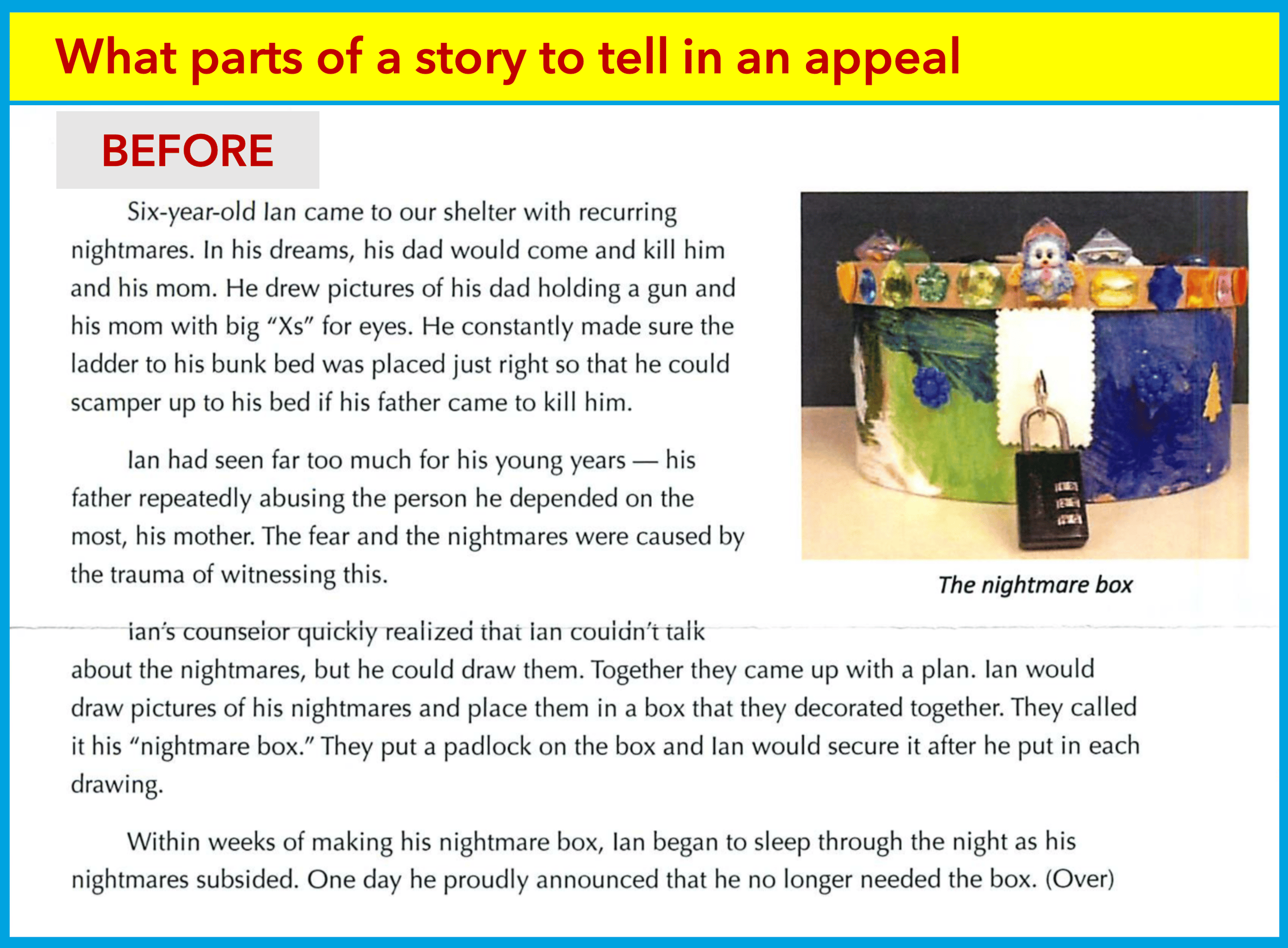 The Fundraising Writing
Newsletter
Every week we send a letter about fundraising, writing, donors, and life to smart fundraisers like you.
We share fresh, practical donor communication tips and resources... and some silliness too.
It's free. Unsubscribe whenever you want.
We love when good things arrive in our inboxes. If you do too, subscribe today.