Fundraising Writing Tips From a TikTok and Twitter Meme?
As I was walking by the women's clothing department at Kohl's, I saw a thing of beauty.
✨👚✨
Instantly, I thought, "I've gotta have it."
I could imagine enveloping myself in this brightly colored, bell-sleeved tunic top. It reminded me of something familiar. Maybe I owned a similar top at one time. In the 90s? Ah... the nostalgia.
I looked at the price tag. Not bad. Plus, I had a 20% off coupon in my purse! It wasn't too casual yet it wasn't too fancy either. I could wear it out to dinner and while vacuuming. (So darn functional!)
Win-win! 🙌
This sort of thing happens often to me. And I bet it happens to you too.
The item itself doesn't matter. It could be the latest John Grisham book, a new car, or even an adoptable dog you see on your Facebook news feed.
We make buying choices—and decisions in general—based on our emotions. We want what our heart desires.
Then we back up that strong feeling with loads of practical reasons.
Our minds are funny like that.
Our donors' minds are like that too.
Donors first decide to give because their hearts are touched. 💕 Then they justify the donation with logic. 🧠
But it starts with a feeling.
That's why stories are so important in fundraising. Showing the need instead of just telling helps connect donors to the people they help. Our descriptive language matters.

There's a meme on TikTok and Twitter:
Tell Me Without Telling Me
Tell me you're a middle child without telling me you're a middle child.
​
Tell me you're from the Midwest without telling me you're from the Midwest.
​

Tell me you've been single a long time without telling me you've been single a long time.
The idea is to stretch your thinking to share interesting insider clues to make your writing come to life... so you can connect with people better.
Here are a few examples:
Tell me you're a middle child without telling me your a middle child: "When I was a freshman in college, I came home for winter break to my house… that was empty. I had to call my mom and she said, 'Oh yeah, we moved to another town.'"​
​
Tell me you're from the Midwest without telling me you're from the Midwest: "We need a new garden hose, some flannel shirts, and BBQ sauce. Let's go to Menards!"​
​
Tell me you've been single a long time without telling me you've been single a long time: "I've started to say 'swipe right' for things that I just 'like' unrelated to men."
"Tell Me Without Telling Me" is a great way to boost your writing so that the reader can feel the sentiment... instead of just reading a boring description.
---
Here's one posted on Twitter:
The responses were funny and heartwarming.
Here are my favorites. Notice how each reply takes a different approach to what it's like to be a fundraiser. A little slice of life.
After reading these, you probably feel something quite different than if you were to read a standard job description of a fundraiser. 😴
Showing and not just telling helps put us in the minds of our audience so they can better connect to our message emotionally.
​
​

REAL-WORLD FUNDRAISING EXAMPLES:
IN A LANDING PAGE:
Tell Me: Donate to give a child a home.
Tell Me Without Telling Me:
I want to live in your heart
Not on the streets
Thanks for not looking the other way.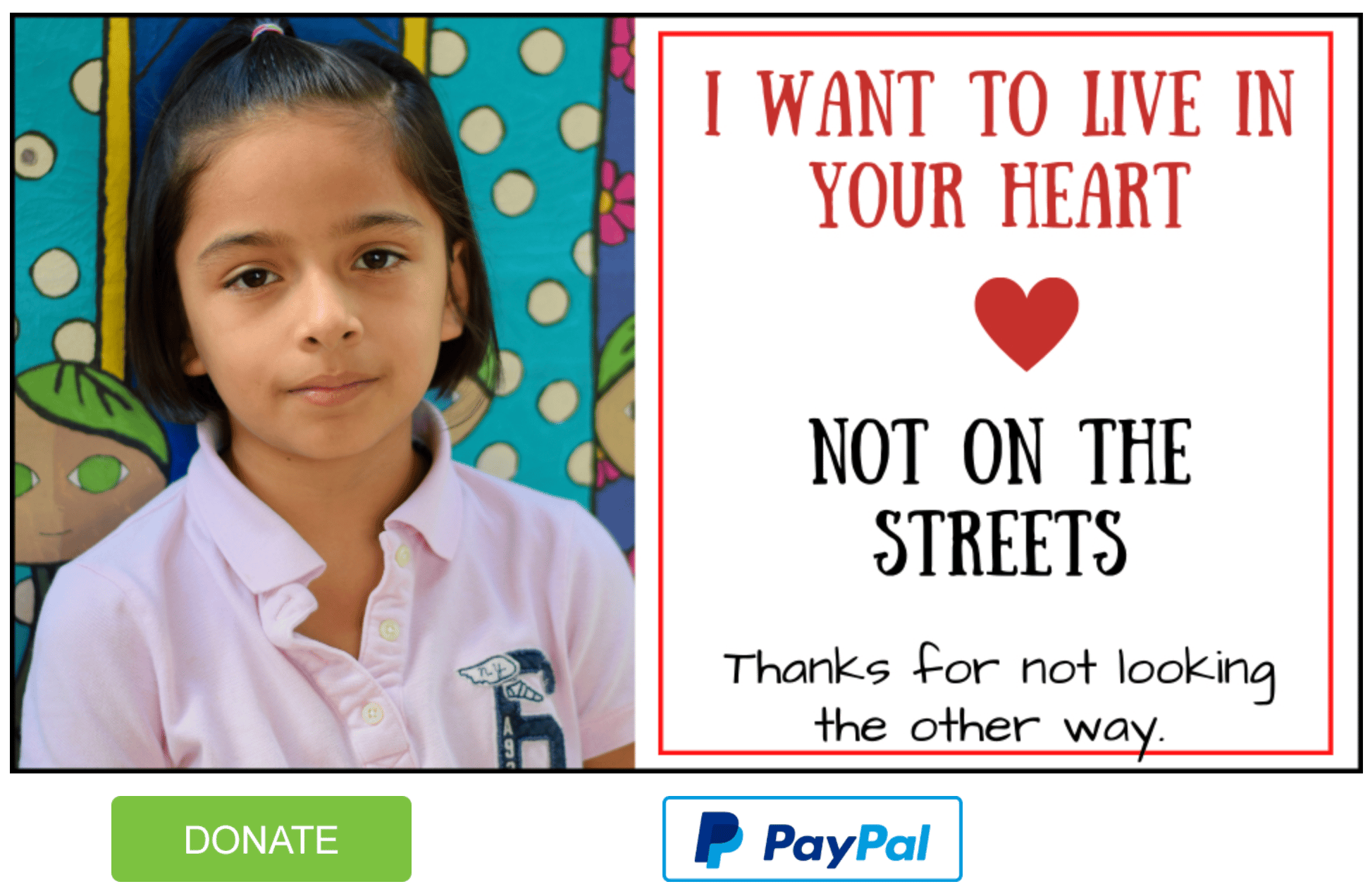 ---
IN THE "P.S." OF AN APPEAL:
Tell Me: P.S. Please make a donation to feed and clothe someone.
Tell Me Without Telling Me:
P.S. A hot meal and a cup of tea, a set of clothes and socks – this is what you could provide for someone like Peter with your donation...

---
IN A DIRECT MAIL ENVELOPE:
Tell Me: Help children like Mamarou
Tell Me Without Telling Me: Mamarou will probably never find a sponsor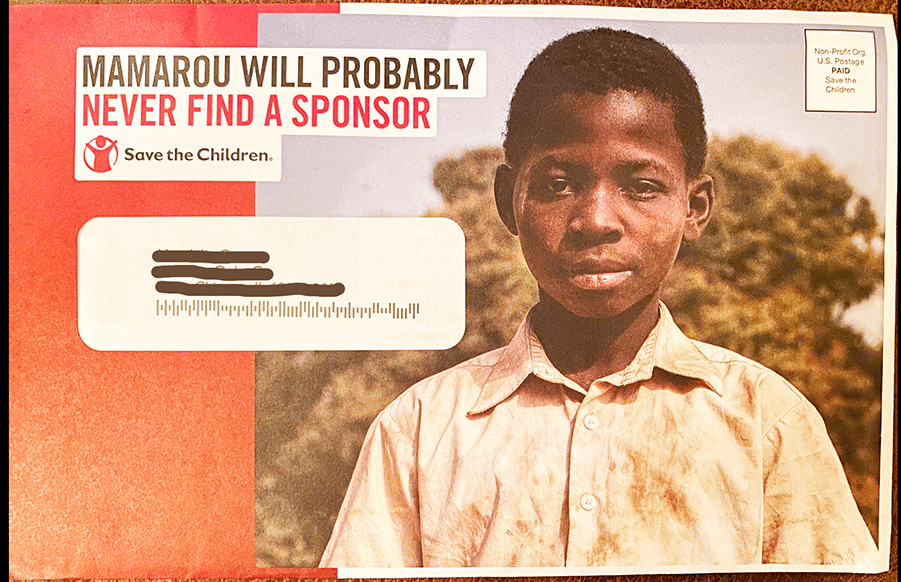 ---
IN WEBSITE COPY ABOUT THE ORGANIZATION
Tell Me: MSI has both an illustrious history and a focus on the future of science and science education.
Tell Me Without Telling Me:
At MSI, you can design your own tsunami waves, step inside the only German submarine in the United States, and watch as baby chicks hatch each and every day.
​via Museum of Science and Industry Chicago​
---
IN A NEWSLETTER SIGN UP FORM:
Tell Me: Sign up to receive our newsletter
Tell Me Without Telling Me:
Stay in the know
Be ready to act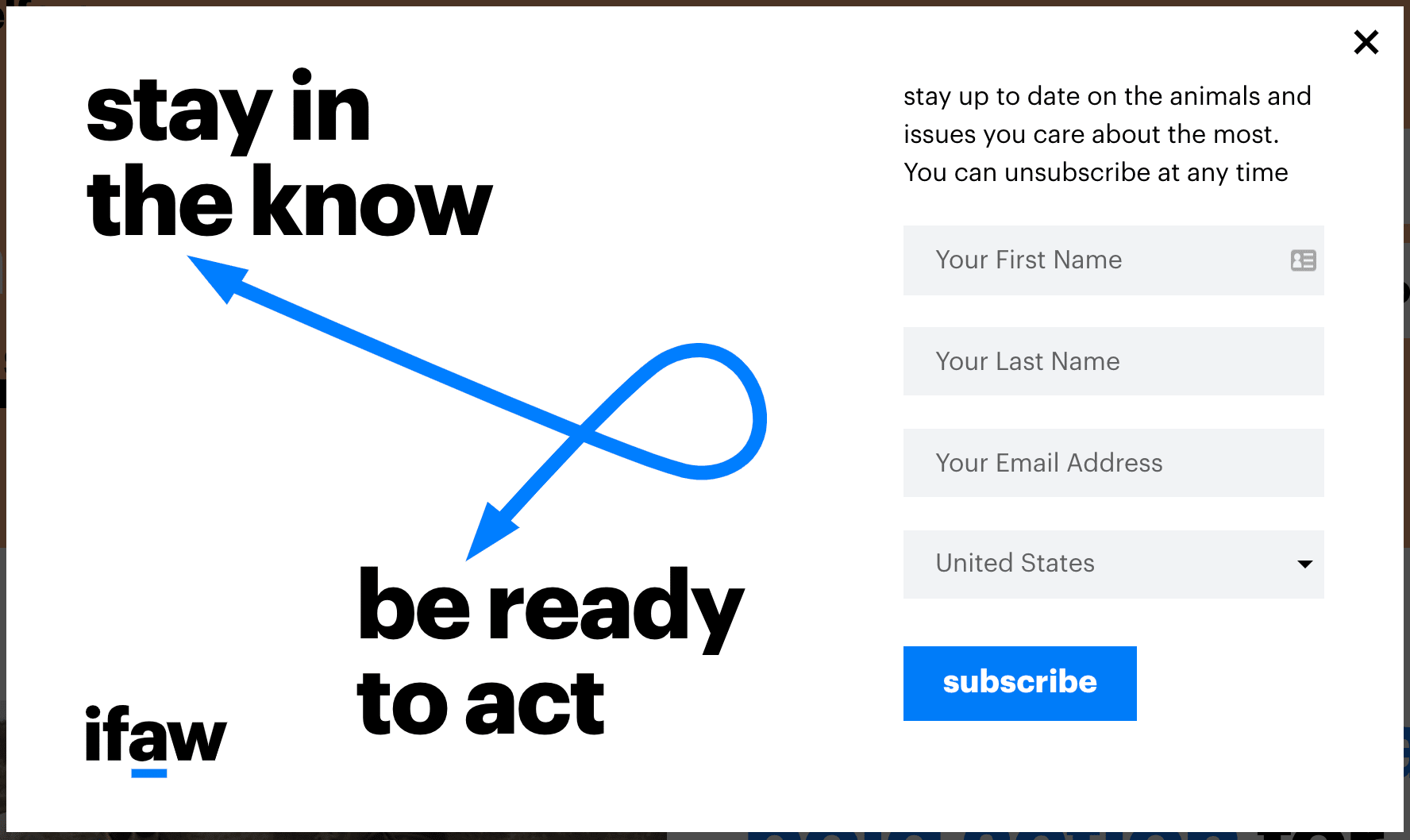 ---
ARE YOU UP FOR A CHALLENGE?
If you'd like to try your hand at "telling without telling," do this:
Find a tiny piece of copy to modify. Look at your donation landing page. Emails. Newsletters. Blog. Appeal letters. Homepage. Facebook ads. You pick.
Rewrite it from "Tell Me" to "Tell Me Without Telling Me." I'd love to see it! Feel free to post it on Twitter and tag me @gocooper.
While you're here...
Why not read a little more?
Here are a few blog posts you might like:
1. Do Your Fundraising Stories Give Away the Ending?

2. The 1 Forrest Gump Fundraising Secret You Need

3. How To Balance Doom & Gloom with Happy & Hopeful in Your Fundraising Appeal

4. 7 Boring Ways to Transform Your Fundraising
Fundraising Writing
Newsletter
Every two weeks I send a letter about fundraising, writing, donors, and life to smart fundraisers like you.
I share fresh, practical donor communication tips and resources... and some silliness too.
It's free. Unsubscribe whenever you want.
I love receiving letters. If you do too, subscribe today.